O2 MARINE is a highly specialised marine environmental consulting business and founding company of the O2M Group. The O2 MARINE team comprises marine scientists and ecologists who specialise in projects where a specific risk to the marine environment has been identified and MUST be effectively managed to mitigate impacts. O2 MARINE understands that these risks pose a threat, not only to realisation of project objectives, but also to irreparable damage to the marine environment.
The technical focus of our business allows us to hone methods, develop IP, understand legislation and build relationships with regulatory authorities that multi-discipline providers cannot. We pride ourselves on being both mariners and marine scientists, ensuring that practicality and common sense are always critical factors in our approach to our project delivery.
We are industry-recognised leaders in the fields of marine environmental impact assessment and monitoring, port-specific environmental compliance monitoring, marine environmental management planning and approvals, dredging environmental management and marine fauna.
SECTORS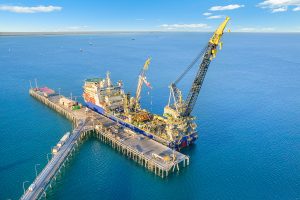 Ports & Harbours
Our specialist expertise is critical in supporting Port managers to better understand and manage the marine environment in which they operate.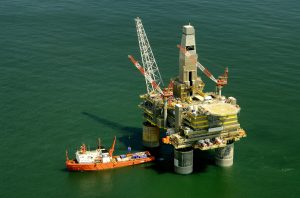 Energy & Resources
We support coastal and offshore energy projects through clear planning and implementation of environmental, meteorological and oceanographic assessments.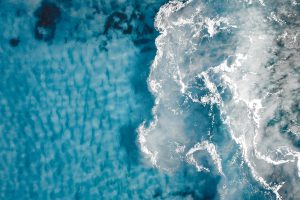 Water & Wastewater
We provide targeted investigations, baseline monitoring, numerical modelling and expert advice to inform effective environmental management of ocean outfalls and wastewater discharges.
Marine ecologists servicing the Australian harbour, port, mining and gas sectors.
SERVICES
Marine Environmental Assessment & Monitoring
Subtidal Benthic Habitat (Coral & Seagrass) Surveys
Mangrove Surveys
Benthic Habitat Mapping
Sediment Quality Investigations
Water Quality Monitoring
Marine Fauna
Charismatic Megafauna Studies
Marine Fauna Observers (MFO)
MFO Training Packages
Fish Surveys
Benthic Infauna Studies
Introduced Marine Pest Survey & Risk Assessment
Marine Environmental Management
Marine Environmental Management Plans
Marine Monitoring and Sampling Analysis Plans
Dredging and Spoil Disposal Management Plans
Coastal Management Plans
Marine Risk Assessments (including workshop facilitation)
Sate and Commonwealth Project Referrals
Environment Plans Oil Spill Response & Scientific Monitoring Plans
TECHNIQUES & EQUIPMENT
Subsea Instruments
In-situ Water Quality Instruments
Multispectral light, Turbidity, CTD, pH, Dissolved Oxygen
Water Column Profilers
YSI, In-situ Marine Optics & Hydrolab
ADCPs & Wave Buoys
Survey Equipment
Side Scan Sonar Systems
Multibeam & Single Beam Echosounder Systems
ROV & Towed/Drop Camera Video Systems
Baited Remote Underwater Video Systems (BRUVs)
UAV systems
Multispectral & Aerial Imagery
Commercial Equipment
Scuba & Surface-supplied (SSBA) Diving Equipment
Commercial Vessels
Ranging in size from 4 m – 20 m
Equipment Wet-testing Facilities
Based in Fremantle
4wd Vehicles
Data Management & Analysis
Remote Telemetered Monitoring Systems
Secure Online Data Storage & Visualisation Platform
o2marine.eagle.io
Geographical Information Systems (QGIS)
Statistical Analysis
R, Primer, SPSS
Remote Sensing Imagery Interpretation
Samplers
Water Samplers
Depth-integrated pumps, Van Dorn & Niskin Samplers
Sediment Grabs
Van Veen, Ponar, Day Grab & Box Corer
Sediment Corers
Vibro-corer, diver hand corers