O2 METOCEAN is a highly specialised marine oceanographic consulting company and an affiliate of the O2M GROUP. The team comprises oceanographers, coastal engineers and marine modellers who specialise in projects where collection and analysis of oceanographic and meteorological data is critical to inform engineering and/or environmental project decisions.
Our technical focus and experience allow us to tailor methods, develop IP and ultimately propose the optimal solution to inform critical project decision-making. Our rigorous equipment and data management procedures ensure that the data acquired and analysed is fit-for-purpose and delivered in-line with client expectations. We are industry-recognised leaders in the fields of metocean science, oceanography, bathymetric survey and marine modelling.
SECTORS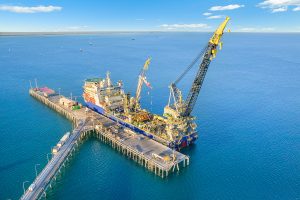 Ports & Harbours
Our specialist expertise is critical in supporting Infrastructure design and Port Operations to better understand and manage risks associated with Metocean conditions.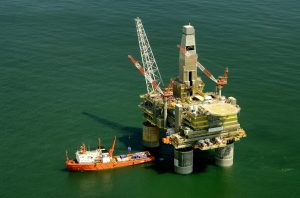 Energy & Resources
We support the design and implementation of coastal and offshore metocean programs, to assist feasibility and engineering design. We provide operational support with real-time data management systems.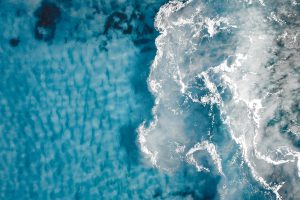 Water & Wastewater
We provide targeted investigations, baseline monitoring, numerical modelling and expert advice to inform effective environmental management of ocean outfalls and wastewater discharges.
Oceanographers and Marine Modelling Specialists servicing the Australian harbour, port, mining and gas sectors.
SERVICES
Survey
Bathymetric & Acoustic Backscatter Survey
Geophysics Survey
Magnetometer & UXO Survey
Modelling
Hydrodynamic Modelling
Sediment Transport Studies
Outfall Modelling
Coastal Processes Modelling
Weather Forecasting & Hindcasting
Metocean
Data Acquisition – Currents, Waves, & Meteorological Measurements
Data Management – NetCDF, Real-time, Secure database
Hydrodynamic & Sediment Flux Studies
TECHNIQUES & EQUIPMENT
Metocean Instruments
Aquadopp
Acoustic Wave and Current Profilers (AWAC)
Acoustic Doppler Current Profilers (ADCP)
Wave Buoys
High Resolution Pressure Sensor
CTD Profilers
Radar Level Sensor
Meteorological Station
Meteorological Buoy
Survey Equipment
Side Scan Sonar Systems
Multibeam & Single Beam Echosounder Systems
ROV & Towed/Drop Camera Video Systems
Baited Remote Underwater Video Systems (BRUVs)
UAV systems
Multispectral & Aerial Imagery
Commercial Equipment
Scuba & Surface-supplied (SSBA) Diving Equipment
Commercial Vessels
Ranging in size from 4 m – 20 m
Equipment Wet-testing Facilities
Based in Fremantle
4wd Vehicles
Data Management & Analysis
Remote Telemetered Monitoring Systems
Secure Online Data Storage & Visualisation Platform
o2marine.eagle.io
Geographical Information Systems (QGIS)
Statistical Analysis
R, Primer, SPSS
Remote Sensing Imagery Interpretation
Modelling
Matlab & Python Processing
Regional Ocean Modelling Systems (ROMS)
Semi-implicit Cross-scale Hydroscience Integrated System Model (SCHISM)